Awesome opening weekend at Music City Skydiving
April 1st started off with dodgy weather, low clouds were the order of the day for Saturday until about 1:30 p.m. Once the sky began to open the views were 100 miles in all directions.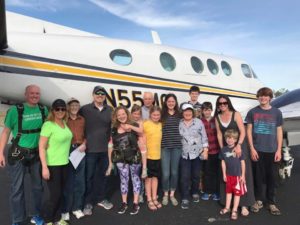 The Super King Air arrived shortly after the break and MCS was off and running back to backs. We had several amazing groups including "Paw Paw" who did a jump for his 88th birthday!
Sunday we hosted MTSU's annual tandem skydiving trip. This group led by our fun jumper, Connor Shepard, always has a great time. Fun jumpers were out from all over doing freefly and tracking jumps. Check out this video of some of the good times.
Music City Skydiving is Nashville's premier skydiving center with a 10,000 sq ft facility and a Super King Air. World class hospitality!