Music City Skydiving has announced a once in a lifetime opportunity to participate in a skydive during the totality of a full solar eclipse. August 21, 2017 the moon will pass in front of the sun with Waverly Tennessee experiencing a 99.8% totality. The path will take the eclipse over Kentucky and southeast across east Tennessee as well as near north Georgia and the western Carolinas.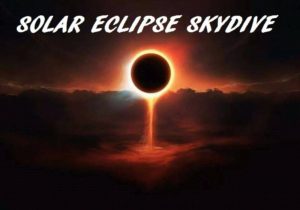 MCS will be offering a limited number of tandem skydives during the totality for $399 by reservation. We will also have spots for license jumpers. MCS will be doing partial eclipse jumps as well. Having such a fast aircraft will allow us to have the maximum number of loads in the air during the eclipse.
Those looking for that unique experience should contact manifest as soon as possible as slots are likely to fill up quick.
Whether during an eclipse or full sunshine, Music City Skydiving provides the best skydiving experience anywhere in Tennessee