When Music City Skydiving owners Danny and Kirstyn Velez, were approached by the We Are Building Lives Executive Director Jeff Upton about their upcoming benefit they instantly knew it was a cause they supported and wanted to be involved in. As a veteran owned drop zone, Music City graciously welcomed Jeff and his group for their "Jumping for Vets" benefit on May 21st, 2022. 
Who is We Are Building Lives?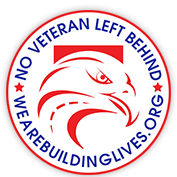 We Are Building Lives is a 501(c)(3) non-profit that is committed to assisting Nashville's homeless veterans. With more than 20% of Nashville's homeless population being honorably discharged military members, a group of local business leaders knew they needed to do something to help.
We Are Building Lives offers Veteran Assistance Programs which provide one-on-one mentoring, health and psychological care referrals, employment, transportation, & housing and financial education. In conjunction with these programs, they also own and operate The Academy. The Academy house is an all male facility, which houses 9 veterans and provides them opportunities necessary to transition from chronic homelessness to stable independent living. To date, they have helped 1000+ homeless veterans off the streets. 
The Jump
With near perfect jump conditions, Executive Director Jeff,  Director of Operations Kevin Wilkinson and two of their friends, Ross Uchida and Nolan Wilson took to the blue skies and raised $14,000. The money raised will allow We Are Building Lives to be able to begin the process of opening a second Academy House for homeless female veterans. "There are only 7 beds for homeless female veterans in Middle Tennessee", says Upton "Our hope is that the second house will double the Middle Tennessee capacity". The goal is to have the second Academy House purchased towards the end of the year and operational shortly thereafter. 
After the jumps were completed, with a smile on her face, Music City Skydiving Videographer Katie Albert said "I'm grateful I get to do what I love for a living, but jumping out of planes is much more meaningful when it's to support a good cause like helping our veterans" and that same feeling was mutual across the entire staff, which are 99% military members either veterans or still active duty.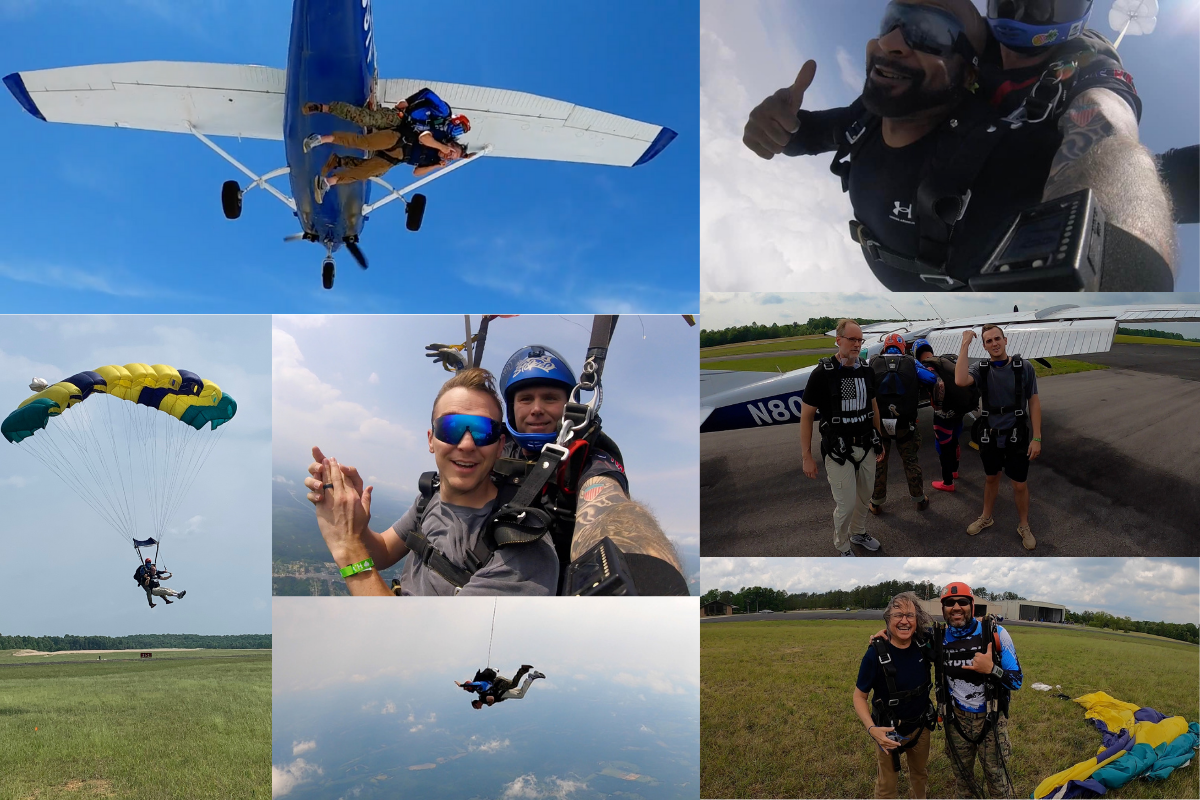 How Can You Help?
As a non-profit, We Are Building lives relies solely and heavily on the surrounding businesses and communities. If you would like to learn more about how you can help We Are Building Lives, you can find more information on how you can support or donate here.
Music City Skydiving is proud to be one of Nashville's most charitable skydiving centers.