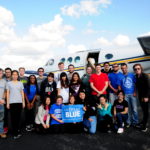 Sunday October 16, Middle Tennessee State University (MTSU) brought a great group of students out for there first tandem skydive. Led by group organizer, Connor Sheppard, the student arrived by the vanful at 9 a.m. Sunday morning.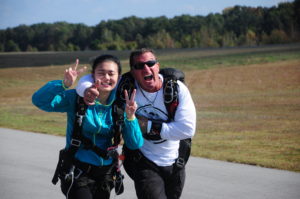 Skies were clear and blue, although we had a bit of a stuff breeze to deal with early on. MCS began cranking out the loads back to back and only stopped for fuel most of the day.
DZO Trey was in town with a new pilot trainee, Darrel. Darrel will be spending the next several weeks with Will building time so everyone will be getting to see a lot of him. We appreciate your patience during his transition.
Music City Skydiving is Tennessee's newest and best skydiving facility. Located an hour from Nashville, we have an 8,000 sq ft facility and one of the nicest jump aircraft in the country.